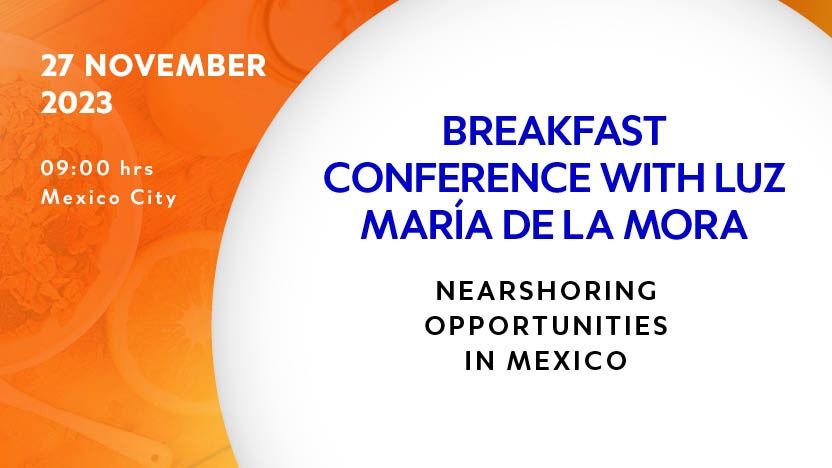 More about event
This event is full. You will be placed on a waiting list.
We are excited to invite you to our upcoming event, the Breakfast Conference: Nearshoring Opportunities in Mexico. This event promises valuable insights into the thriving business landscape of Mexico, specifically focusing on nearshoring opportunities. We are honored to announce the presence of a distinguished guest, Luz María de la Mora, the former Deputy Secretary of Foreign Trade at the Ministry of Economy in Mexico. Her extensive expertise in the field makes her presence invaluable, and we are privileged to have her share her insights with us.
This event offers a unique opportunity to explore the nearshoring potential in Mexico, a country renowned for its strategic geographical location, skilled workforce, and supportive business environment. Whether you are considering expanding your business operations or simply seeking valuable industry insights, this conference is tailored for you.
Breakfast Conference: Nearshoring opportunities in Mexico
Date

27 November 2023

Time

9:00 AM - 10:30 AM

Location

Club de Industriales - Salón José Carral