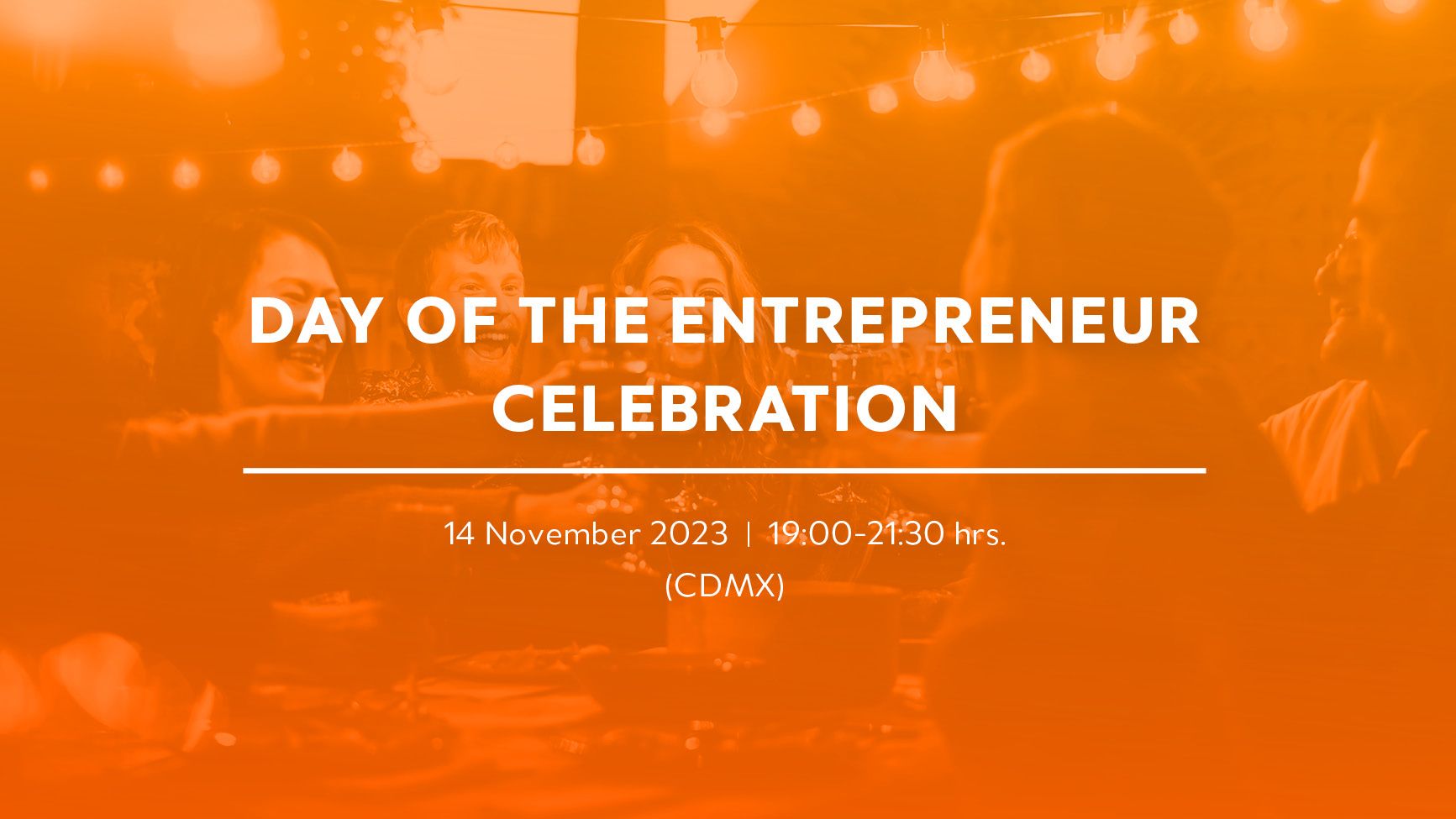 More about event
Holland House Mexico is delighted to invite you to the 𝗗𝗮𝘆 𝗼𝗳 𝘁𝗵𝗲 𝗘𝗻𝘁𝗿𝗲𝗽𝗿𝗲𝗻𝗲𝘂𝗿 𝗡𝗲𝘁𝘄𝗼𝗿𝗸𝗶𝗻𝗴 𝗖𝗼𝗰𝗸𝘁𝗮𝗶𝗹!

This exclusive evening offers a unique opportunity for entrepreneurs in the Dutch-Mexican business community to connect, collaborate, and learn from one another. It's a celebration of innovation, partnerships, and the spirit of entrepreneurship. Together, we'll dive into inspiring conversations, share valuable insights, and forge meaningful connections.

The highlight of the night? The prestigious '𝗛𝗛𝗠 𝗘𝗻𝘁𝗿𝗲𝗽𝗿𝗲𝗻𝗲𝘂𝗿 𝗼𝗳 𝘁𝗵𝗲 𝗬𝗲𝗮𝗿' award ceremony, where we will recognize an outstanding entrepreneur for their remarkable achievements and contributions.

This event is free and for members only.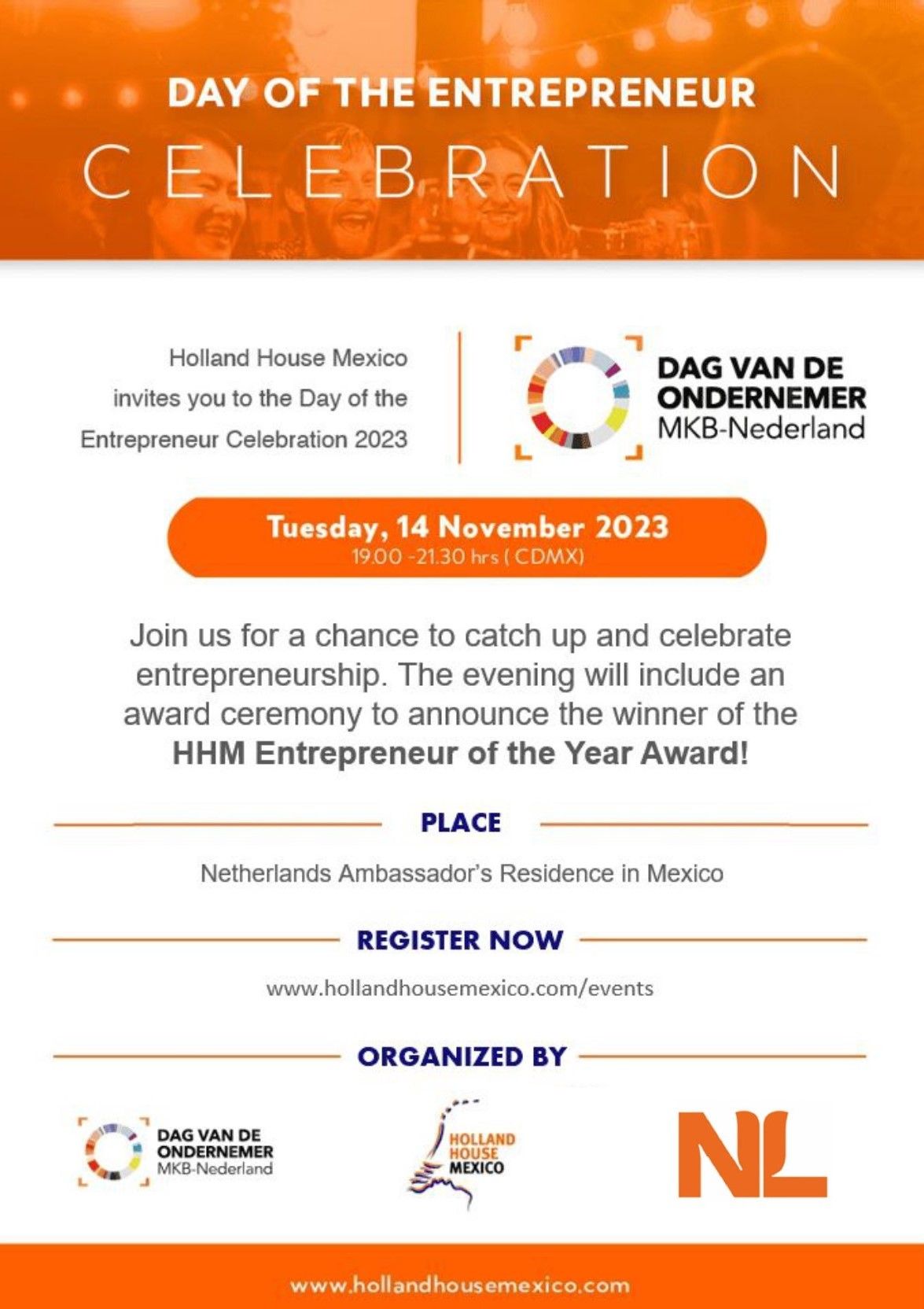 Day of the Entrepreneur Networking Cocktail
Date

14 November 2023

Time

7:00 PM - 9:30 PM

Location

Dutch Ambassador's Residence in Mexico City