Nieuws
Published at 12 April 2019
First Holland Talent Fair in Mexico a great success
HOLLAND TALENT FAIR MEXICO-CITY
On 10th of April Holland House Mexico hosted its first event, the Holland Talent Fair Mexico. An opportunity for Dutch companies in Mexico to interact with talented young professionals who have studied in The Netherlands, to facilitate career opportunities.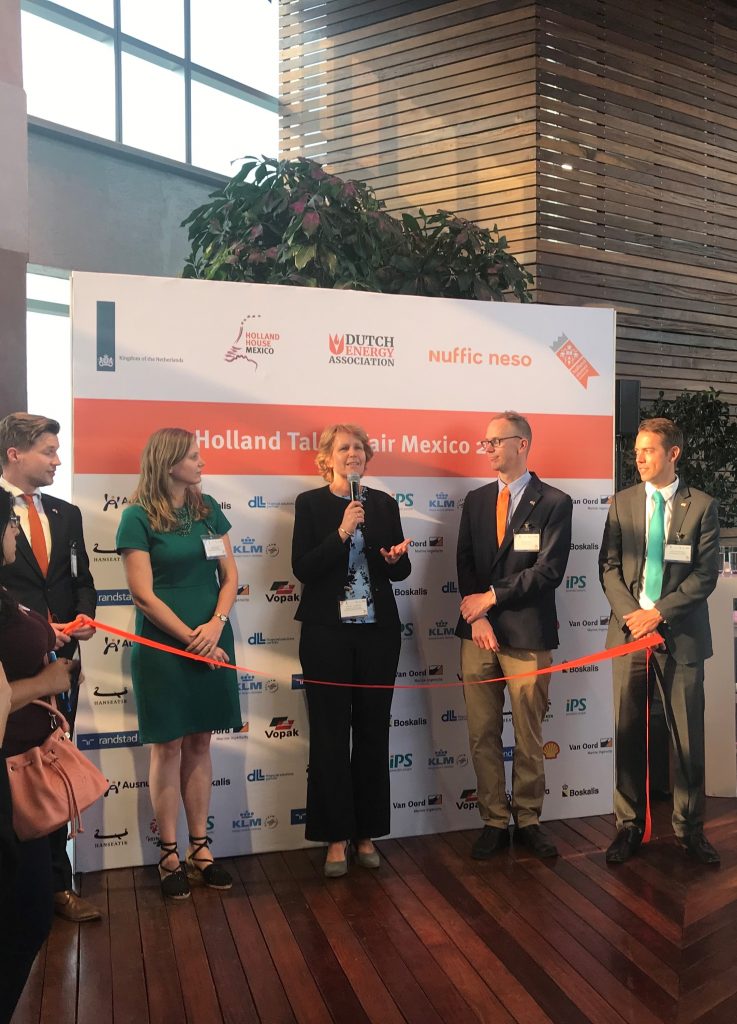 16 April 2019
The Holland Talent Fair was officially opened by Margriet Leemhuis, the Ambassador of the Kingdom of The Netherlands in Mexico, Carin Verbree, Manager of Holland House Mexico and Sander Verkijk, Chief Representative Officer of Nuffic Neso in Mexico. The event was organized in close cooperation with Nuffic Neso Mexico, the Holland Alumni Network, Dutch Energy Association and the Embassy of The Netherlands in Mexico.
Dutch Corporates In Mexico-City
It was a very successful first event with 11 large Dutch corporates participating with a booth at the job fair. The following Dutch companies were represented at the event: Heineken, KLM-Air France, Shell, Ausnutria, Randstad, IPS Powerful People, Vopak, Boskalis, Van Oord and DLL (Lage Landen), Centrient. Over 200 alumni from the Holland Alumni Network visited the fair, looking for new opportunities within these Dutch companies.
Potential Matches
It was a good day for both the Dutch companies as the professionals looking for a new job. Many companies mentioned to have spoken to interesting, potential candidates at the fair. For the professionals, this event was the perfect opportunity to have an informal conversation with the representatives of the Dutch companies. It was also a great opportunity for them to catch up with their peers and discuss the job hunt in general. Simultaneously, the participating companies had a chance to interact with each other.
After the Holland Talent Fair a cocktail reception was organized for Dutch companies that participated in the Holland Talent Fair and for members and potential members of the Holland House Mexico.
In the near future, Holland House Mexico is setting up a service to facilitate the placement of interns in Dutch organizations in Mexico. More information to follow soon.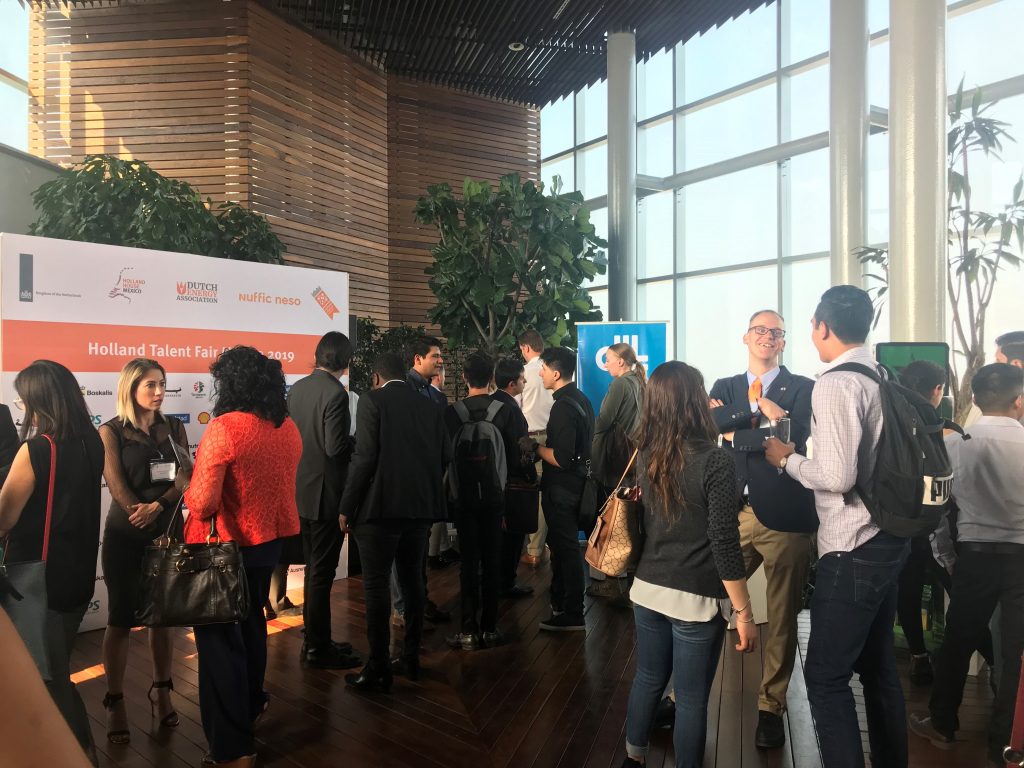 For the Dutch version please click here